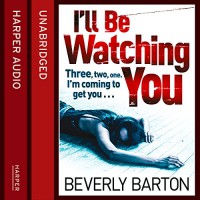 ARC generously provided by the publisher via Netgalley in exchange for an honest review
Rating~ 2.5 stars.
The main protagonists of the story are Reed Conway and Ella Porter and the book revolves around the lives of their families and the murder that happened fifteen years ago.
Reed Conway was in prison for a murder he did not commit for fifteen years his step father who was a very bad man. He wants to find the guy who killed his stepfather and get revenge on everyone that contributed to him being falsely accused which includes the heroines father.
Ella porter is a circuit court judge. Her father is the senator and also the lawyer that put away the hero years ago. She has always been attracted towards the bad boy of the town so when he returns and she gets letters which are similar to the ones he wrote her from prison, she goes to question him about it which starts of their subsequent relationship.
Quibbles: I only rarely think it's okay for the hero to sleep with someone else in the book but I always dislike it when the author writes the hero and some random women sex scene. While doing the act is ok before meeting the heroine, doing it after you have known her for years and meeting her again and then thinking about while doing the act with someone else is not ok. Which brings to my next quibble the book has too much sex, not only does it have sex scenes of the hero and heroine but also the above mentioned hero and random girl, then there was the heroines fathers and his mistress similarly the hero's cousins and the heroines aunt and uncle's scene. It was just a lot of it. The suspense part was ok I guessed it from the start from the way that person acted but I was expecting some twists and turns which never came though the author did try to manipulate the suspicion it did not work for me. Lastly, while I could see why the couple would be attracted to each other, I did not feel their connection especially from the Reed's side.
In a couple of chapters towards the start I was getting a feeling like it read a bit like Linda Howard's old romantic suspense which I really like but the feeling soon disappeared.
Overall the story ended up being ok. I guess I just had higher expectations from the book because of the blurb. I felt like there was more drama than the actual suspense and the story ended up being predictable and the ending too good to be true considering everything that happened.