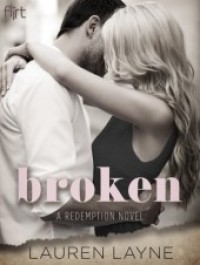 ARC provided by the publisher via Netgalley for an honest review
Rating~ 4.25 Stars
Sometimes your just minding your own business looking for good book to read and BAAM you find a book you really love so what do you do next, get the next one in the series obviously!!! Especially if its by Lauren Layne cause I am pretty sure now that she can write anything and I'll read it.
Meet
Olivia Middleton
who was kind of the bad guy in the last book in the prequel [b:Isn't She Lovely|17883712|Isn't She Lovely (Redemption, #0.5)|Lauren Layne|https://d.gr-assets.com/books/1369776091s/17883712.jpg|25046741] ,Ethan's ex-girlfriend and
Paul Langdon
who is a war veteran, a recluse, disfurged, damaged and so not the old guy Olivia thought she was going to be taken care of to earn penance. Both of the characters are fighting their own demons and drowning in guilt hence the title 'BROKEN' because in all honestly that's what they believe they are.
But the difference that's obvious from the first page is that that Olivia wants to fix herself and stop being that person she was while Paul does not want that at all and does not want Olivia to help him because he doesn't need any.
Pauls father forces him to accept 'care giving' from Olivia as a one last chance to bring back to life and from then on we see witty banter, some catty comments, some sweet moments, pushing and hurting each other ,some emotional moments and through all this falling in LOVE. With Paul finally feeling hope because of Olivia.
Paul: "She makes me forget to breathe. She makes me forget everything."
This book is a roller coaster ride that makes you glad you experienced it which ends with leaving you with a simile,happy and content.
Minor quibble: I do wish Lauren Layne had given us an epilogue.Other than that I 'hope' you read the book as soon as it releases. Happy reading.